Dance Sport Competition 2016
Venue: Espace Leo Ferre
Ballroom and Latin dancing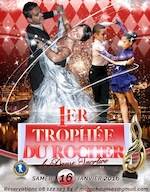 Taking place all afternoon and into the evening, the 1er Trophee du Rocher de Danse Sportive is a competition with around 150 participating couples and space for 500 spectators.
spectator tickets from 18 euros
Organized by ASM Danse Sportive. For more information phone 06 12 21 23 84, email mcrockdanses[at]gmail.com and visit the organizer's website at: ASM Section Danse Sportive and the facebook group: 1er Trophee du Rocher ASM Danse Sportive.