Christmas shopping @ Metropole 2016
Venue: Metropole Centre
Shopping, entertainment and Father Christmas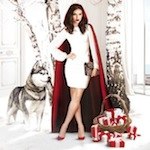 Christmas decorations, activities and shopping at the Metropole Gallery.
Sunday opening
The shopping centre is open on 4, 11 and 18 December, Thursday 8 December and Monday 26 December, 11:00-19:00.
Meet Father Christmas
Until 24 December a paying service for kids to have their photograph taken with Santa Claus. There's also a special post box for Dear Santa letters, which will receive a reply within 72 hours.
Father Christmas works in partnership with the Poste Monegasque, the Office des Emissions des Timbres-poste, and Dito to answer children's letters.
For more information visit the venue website at: Le Metropole shopping centre Monte Carlo.