Vivanova Moroccan dinner
Venue: Maya Bay
Networking, dinner and wine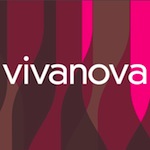 A 6-course Moroccan dinner with three New World wines and a Champagne de Watere aperitif, presented by New World wine professional Bradley Mitton. In addition, all guests will recieve the book Signature Dishes of the Principality of Monaco, co-authored by Bradley Mitton and Zsolt Zsemerzsky.
85 euros per person
includes menu, wines, water, coffee, and book
open to Club Vivanova members and non-members
Organized by Club Vivanova. For more information and reservations email booking[at]clubvivanova.com and visit the organizer's website at: Club Vivanova event calendar. Club membership costs 120 euros per year.