Les effets du numerique sur l'evolution de nos societes
Venue: Salle Belle Epoque: Hermitage
French language conference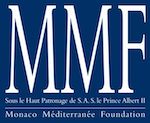 Date and venue to be confirmed.
Marc Hecker talks on 'Les effets du numerique sur l'evolution de nos societes' (the effects of digital on the evolution of our societies).
duration 1h30
reservation required
The conference is followed by a cocktail.
Organized by Monaco Mediterranee Foundation as part of its conference cycle. For more information and reservations email mmf[at]libello.com, and visit the organizer's facebook page at: Monaco Mediterranee Foundation on facebook.