Journee des Conservatoires
Venue: Auditorium Rainier III
A Printemps des Arts 2017 festival concert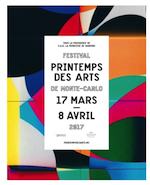 Performance of works by Berlioz, by the Academie Rainier III de Monaco, and the Conservatoire National de Nice, conducted by Thierry Muller. Free entry, numbers limited. Program:
Marche Hongroise - La Damnation de Faust, H 111
Grande Symphonie Funebre et Triomphale, H 80, movements 1-3
Symphonie Fantastique, op 14, movements 2 and 5
For a listing of all Printemps des Arts 2017 events, visit our page: Printemps des Arts 2017 and for more information about the event webiste at: Festival Printemps des Arts de Monte Carlo.