Portrait Berlioz 2
Venue: Auditorium Rainier III
A Printemps des Arts 2017 festival concert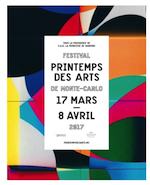 Performance by the Orchestre les Siecles, conducted by Francois-Xavier Roth, with alto Adrien La Marca and mezzo-soprano Marie Lenormand. Tickets 30 or 50 euros. Program:
Elliott Carter, Figment
Berlioz
Overture des Francs-Juges, 2 movements
Les Nuits d'Ete, 6 movements
Harold en Italie, 4 movements
The performance is preceded by a talk about 'les histoires du pere Hector' (father Hector's stories), by Jean-Claire Vancon of the Ariam Ile-de-France, free to concert ticket-holders, 10 euros to members of the public. The talk starts at 19:00 sharp, late arrivals will be refused entry. Reservation required on +377 93 25 54 08.
For a listing of all Printemps des Arts 2017 events, visit our page: Printemps des Arts 2017 and for more information about the event webiste at: Festival Printemps des Arts de Monte Carlo.