Monaco Startup Weekend 2017
Venue: International Business Center (IBC) Monaco
4th edition of French language business start up exercise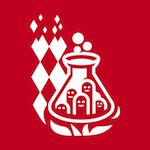 From 21 to 23 April, Monaco Startup Weekend offers participants an opportunity to create a start-up from scratch, in 54 hours.
open to all, professionals and students
details to be confirmed
Sun 23 Apr, 17:00 at Columbus Hotel, prize giving followed by networking cocktail
At the end of the weekend, the aim is to have one or more startups established.
Founded in 2007 by Andrew Hyde, Startup Weekend is a USA based non-profit organization.
The Monaco event is organized by the Jeune Chambre Economique (JCEM). For more information email Maxime Douce at maxime.douce[at]jcemonaco.mc and visit the event website at: Monaco Startup Weekend.