Ambassador's Lunch: Bosnia and Herzegovina
Venue: Automobile Club of Monaco
French language business networking and opportunities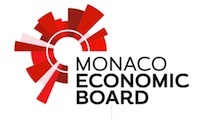 Lunch with guest M Ivan Orlic, Ambassador for Bosnia and Herzegovina. An opportunity to learn about the economic activity and business opportunities in the Balkan country. Details (to be confirmed):
members of Monaco Economic Board (MEB) 65 euros
non-members 75 euros
For more information email vgianangeli[at]cde.mc or phone +377 97 98 68 68.
Organized by Monaco's Chambre de Developpement Economique (CDE). For more information visit the organizer's website at: Ambassador's Lunch: Bosnie-Herzegovine.