2CV Rally
Venue: Several places in Monaco
Fundraising rally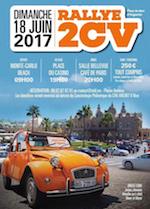 A rally for 2CV cars, raising money for paediatric oncology services at CHU Archet II in Nice. Entry 250 euros pp includes car and lunch box. Numbers are limited.
9:00 departs Monte Carlo Beach
19:00 returns Place du Casino
20:00 dinner Salle Bellevue Cafe de Paris
To take part phone 06 07 87 82 81 and email contact[at]mld.mc.
Organized by Monaco Liver Disorder, the Association des Femmes Chefs d'Entreprises Monaco and the Faculte de Medecine de Nice.