Monaco Project for the Arts 2017: Aya Takano
Venue: Pavillon Bosio
Summer art exhibition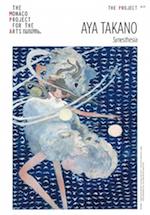 From 8 July to 30 August, an exhibition of 21 works by Aya Takano entitled Synesthesia. The Japanese artist creates paintings and drawings, as well as writing sci-fi and mangas.
daily 13:00-19:00
free entry, open to the public
For more information phone +377 93 30 18 39, email info[at]mpamonaco.com and visit the event page at:
MPA, The Project
.
An annual exhibition organized by Monaco Project for the Arts association, which was founded in 2008 by Rita Rovelli Caltagirone with the help of Monaco's Mayor Georges Marsan, and Director of Pavillon Bosio Isabelle Lombardot. It provides research grants for students, prizes for school children, and internships with artists. Prince Albert II is its patron.