Opera: Peter Grimes
Venue: Salle Garnier: Opera House
Opera by Benjamin Britten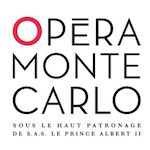 Four performances, on 20 (gala), 23, 25, and 28 February of Britten's Peter Grimes, an opera in three acts and prologue with a libretto by Montagu Slater, based on the poem by George Crabbe.
tickets 40, 75, and 110 euros
A new co-production with the Bonn Opera. With Monte Carlo Opera and Philharmonic Orchestra.
Part of the Opera de Monte Carlo 2017-18 season.
smart dress required
late arrivals will be excluded until the interval
For more information visit the website:
Opera Monte Carlo: 2017-2018
.
Tickets available to the public by phoning +377 98 06 28 28, at the casino atrium ticket office, and by visiting the website: Opera Monte Carlo: reservation en ligne.