TAF Ocean Clean Sep 2017
Venue: Marquet Beach
Monaco association cleaning up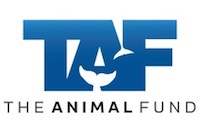 A morning event combining paddle-boarding and kayaking with collecting litter from the ocean.
9:30 meet Cap d'Ail sailing club
10:00 depart Marquet Beach
12:00 return to dry land
To reserve equipment email info[at]theanimalfund.net, or bring your own.
Organized by The Animal Fund (TAF). For more information about the organizer, visit the website at: The Animal Fund: events.