Healthy hour: natural cosmetics and astrology
Venue: Stars n Bars
Well-being happy hour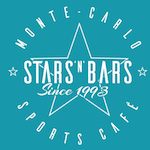 On the upper floor StarDeck, an opportunity to meet well-being specialists whilst enjoying happy hour food and drink. This week discover natural cosmetics with Renard Apothicaire, and holistic counselling, astrology and numerology with Tamra Solves.
free entry, no reservation required
17:30-19:30
A regular Tuesday evening event.
For more information contact the venue and visit the event facebook page at: Healthy hour Tuesdays.