Business Time: Sante a Monaco: Strategie d'Attractivite du Centre Hospitalier Princesse Grace
Venue: Yacht Club of Monaco
Business networking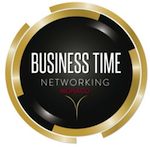 A quarterly networking event that targets business leaders, employees and independent professionals. The theme is "Sante a Monaco: Strategie d'Attractivite du Centre Hospitalier Princesse Grace" (health in Monaco, Princess Grace Hospital's strategy for attracting entrepreneurs).
25 euros online payemnt for JCEM members
30 euros online payment for non-members
35 euros on the door
18:30 start
19:00 speeches
19:30 networking, cocktails, canapes
The event is attended by Patrick Bini and Benoite de Sevelinges of the Centre Hospitalier Princesse Grace, and Dr Gilles Chironi of the Monaco Princess Grace Check-up Unit.
Organized by the Jeune Chambre Economique de Monaco For more information contact Laetitia Mikail at laetitia.mikail[at]jcemonaco.mc and for registration visit the organizer's website at: JCI Monaco agenda.