Nijinsky: Marco Goecke
Venue: Salle Garnier: Opera House
Biopic ballet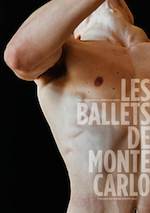 On 14 and 15 December, performances by the Gauthier Dance//Dance Company, choreographed by Marco Goecke, inspired by Nijinsky, with music by Chopin and Debussy.
21, 31, and 36 euros
reductions for groups
under 25s 12 euros
The duration of the performance is 1h20, without an entracte.
A Monaco Dance Forum performance. For ticket reservations phone +377 98 06 28 28, and for more information email info[at]balletsdemontecarlo.com and visit the artist's website at: Ballets de Monte Carlo: saison 2017-2018.