MonacoUSA Thanksgiving buffet 2017
Venue: Stars n Bars
Roast turkey and all the trimmings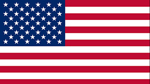 On the upper floor StarDeck, members of MonacoUSA are invited to attend an old-fashioned family Thanksgiving Dinner with an all-you-can-eat buffet.
MonacoUSA members 50 euros
non-members 55 euros
under 12s 25 euros
Buffet includes turkey, stuffing, cranberry sauce, creamed onions, sweet potato, peas, corn on the cob and corn bread. Apple, pumpkin and pecan pies for dessert, as well as brownie. Single members will be placed with larger groups.
During the event NFL Thanksgiving American football is being screened, and there is a free tombola.
For more information email rsvpmcusa[at]gmail.com, and for and pre-paid reservations by cheque to:
Annette Anderson
Stars n Bars
6 quai Antoine 1er
98000 Monaco.
The buffet is also available to the public, served in the ground floor and mezzanine restaurant areas.
Thanksgiving in America is celebrated on the fourth Thursday of November.