Healthy hour: feng shui, bach flowers
Venue: Stars n Bars
Well-being happy hour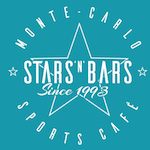 On the upper floor StarDeck, an opportunity to meet well-being specialists whilst enjoying happy hour food and drink. This week discover Feng Shui with Tiina Gallas, and Bach flowers with Nancy Novena.
free entry, no reservation required
17:30-19:30
A regular Tuesday evening event.
For more information contact the venue and visit the venue's facebook page at: Stars n Bars events.