Monte Carlo Wine and Business Club gala dinner Dec 2017
Venue: Salle Belle Epoque: Hermitage
Networking Christmas gala dinner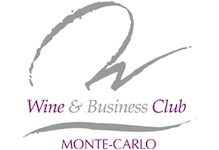 A gala evening for members of the Monte Carlo Wine and Business Club, with a guest speaker, dinner and wine tasting. Schedule:
20:15, cocktail, Gosset champagne, Chivas whisky
20:30, debate attended French journalist Stephane Bern, Didier Boidin of SBM, and Denis Maccario of Fondation Flavien, chaired by president of the Wine and Business Club, Guy Thomas Levy-Soussan
21:00, dinner with selection of wines, including Chateau Lascombes and Gosset Champagne
23:15, evening ends
Monte Carlo Wine and Business Club (WBC) is part of a European network of business leaders and amateur wine buffs. With 250 members, the club organizes gastronomic dinners for members and non-members. For more information visit the organizer's website: Wine and Business Club Monaco and contact Celine Bochereau-Fourreau at celinebochereau[at]winebusinessclub.fr.
Invitation to CREM members
Members of the Club des Residents Etrangers de Monaco are invited to attend the evening.
220 euros
numbers limited
Pre-payment required. For more information and
RSVP before 27 Nov
, email info[at]crem.mc or phone +377 97 98 01 77.