Vivanova New Year celebration
Venue: Thirty Nine Monte Carlo
Networking party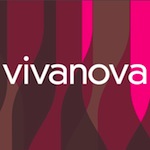 Club Vivanova celebrates New Year with live entertainment, networking, New World wines, and a flying buffet.
members of Clubs 39 and Vivanova, 30 euros pp
non-members and guests, 40 euros pp
19:00-21:00, open bar wine and fingerfood
Join Bradley Mitton and Ross Beattie and enjoy Australian Woodlands Selection Chardonnay and Shiraz Cabernet.
Organized by Club Vivanova. For more information and reservations email booking[at]clubvivanova.com and visit the organizer's website at: Club Vivanova event calendar. Club membership costs 120 euros.