Stars n Bars wellness day Feb 2018
Venue: Stars n Bars
Information, advice and education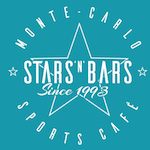 On the upper floor StarDeck, an afternoon on the theme of wellness through movement, with conferences and stalls giving advice, including meditation, iyengar yoga, hormone yoga therapy, yoga parents/kids aged 2-4, feldenkrais methode, and breath in movement.
14:00-18:00
free entry, open to the public
A Stars n Bars Eco Sunday event.
For more information and program visit the venue facebook event at: Bien-etre par le mouvement.