Federation de Peche en Mer meeting
Venue: Stars n Bars
Club information meeting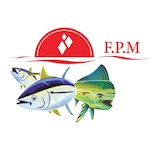 On the upper floor StarDeck, Monaco's Federation de Peche en Mer (sea fishing federation) presents its 2018 program and member advantages at the first meeting of the year.
duration 1h30, 18:00-19:30
limited to 100 guests
organic wine tasting
Founded in 2017, the federation organizes fishing trips, insurance, education in catch and release good practice, and fishing competitions. It works closely with Fondation Albert 2, the Association de Peche en Mer de Monaco, the Direction des affaires Maritimes, the Direction de l'Environnement Monegasque and WWF International.
For more information phone 06 11 47 55 94, email contact[at]fpmmonaco.com, and visit the federation's website at: Presentation de la Federation de Peche en Mer de Monaco and its facebook page at: Federation de Peche en Mer.