Vivanova networking: Le Rosey summer camps
Venue: Yacht Club of Monaco
Members only event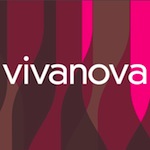 In the Yacht Club's quayside Wine Palace wine bar, an evening hosted by Bradley Mitton and Le Rosey admissions director Jacques Bounin. The evening includes a tasting of New World wines, finger food, and promotion of Le Rosey Summer Camps.
club members only
free entry
19:00-21:00
Le Rosey Summer Camps welcome students from around the world for two weeks during summer at campuses on Lake Geneva and in Gstaad. Children aged 8-18 can learn a new language, prepare for SATs, practice sports or artistic activities, and discover the Swiss Alps. For more information visit the website: Le Rosey Summer Camps.
Organized by Club Vivanova. For more information and reservations email booking[at]clubvivanova.com and visit the organizer's website at: Club Vivanova event calendar. Club membership costs 120 euros per year.