Riviera Water Bike Challenge 2018
Venue: Several places in Monaco
Sports event and fundraising gala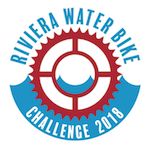 A water bike race over 21km in the waters around Monaco, with teams of celebrity athletes riding SchillerS1 bikes. Spectators can view the event free of charge, with entertainment, from the sun terraces of the harbour wall below the Rock.
A party is being held afterwards in Jimmy'z.
Funds raised are to be used for the Fondation Princesse Charlene de Monaco, to save lives by preventing drowning through educational programmes.
For more information, spectator opportunities, VIP tickets and after party email info[at]schillerbikes.com and visit the event facebook page at: Riviera Water Bike Challenge 2017.