EcoHub: Measure your carbon footprint
Venue: Stars n Bars
Environmental awareness games, workshops and exhibition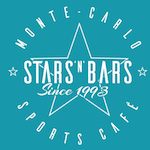 On the upper floor StarDeck, a family afternoon with fun and games that aim to educate and encourage everyone to sign the Pacte National pour la Transition Energetique. The aim is to raise awareness of individuals' carbon footprints and help reduce them. During the afternoon visitors will be able to use a bicycle-powered smoothie maker, find out about electric vehicles, and discover eco-activities for kids.
13:00-17:00
free entry, no reservation necessary
Since 2016 the Monaco Government has rallied businesses, schools, energy suppliers, health professionals and the tourism industry to create a national strategy that aims to halve gas emissions by 2030 in relation to 1990. This will set Monaco on the path of being carbon neutral by 2050. The national plan concentrates on the three sectors that emit most gas: transport, waste treatment, and energy use in buildings.
The Pacte National is a tool that enables everyone to follow their own progress in reducing energy use. Once you know the size of your carbon footprint the Pacte website helps you choose a simple plan of action, with steps such as taking the bus more often or taking part in car share schemes, recycling old clothes, separating waste into paper, glass and plastic, controlling heating and air con, and turning off electronic gadgets.
One of a series of EcoHub events promoting environmental wellbeing, organized by Stars n Bars in partnership with Mission pour la Transition Energetique (MTE).
For more information visit the event on facebook: Ecohub: Pacte pour la transition energetique.