Vivanova visit: Riviera Radio and champagne
Venue: Riviera Radio
Members only guided tour and networking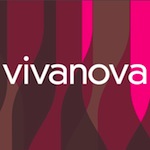 A visit to Riviera Radio studios at Port Hercule to observe a live session with DJ Dusty Rhodes. The event includes champagne tasting with Vincent Charpentier of Paul Charpentier Champagnes.
18:00-20:00
free for Club Vivanova members
Organized by Club Vivanova and Riviera Radio. For more information and reservations email booking[at]clubvivanova.com and visit the organizer's website at: Club Vivanova event calendar. Club membership costs 120 euros.