Pyrenees ou le voyage de l'ete 1843
Venue: Theatre des Muses
French language theatre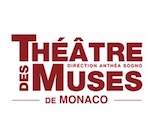 Three performances, on 15, 16, qnd 17 March, of an adaptation of Victor Hugo's journal of his travels through the Pyrenees in 1843. Adapted by Sylvie Blotnikas, featuring Julien Rochefort.
tickets 29 euros (reductions available)
duration 1h10
suitable for +14s
For more information visit the theatre's website at:
Theatre des Muses
.