CREM outing: Monaco Art Week 2019 tour
Venue: Several places in Monaco
CREM members private tour of galleries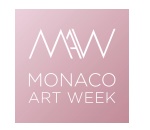 An opportunity to tour the galleries taking part in Monaco Art Week. Participants meet at 9:30 at CREM for coffee before setting off.
10:00-13:00
members only
free of charge
numbers limited
Followed by lunch at Cantinetta Antinori, menu 24 euros pp.
For more information and RSVP before 22 Apr, email info[at]crem.mc or phone +377 97 98 01 77.