Dans le pas de Dali
Venue: Grimaldi Forum
French language conference and screening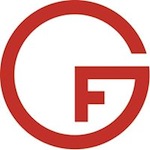 In the Salle Prince Pierre, a preview to the Grimaldi Forum's Salvador Dali summer exhibition. Montse Aguer, Director of the Dali Museums and commissioner of the summer exhibition, introduces the artist, his life and work.
free entry with ticket
tickets available from venue
The conference is followed by a screening of the 2017 documentary The Secret Life of Portlligat - Salvador Dali's House (La vie secrete de Portlligat).
For more information and reservations phone +377 99 99 30 00, email ticket[at]grimaldiforum.com, and visit the venue website at: Grimaldi Forum: Dans le pas de Dali.