EVER Monaco 2019
Venue: Grimaldi Forum
Annual eco-friendly vehicle salon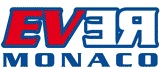 From 8 to 10 May, the 14th EVER Monaco forum includes conferences and an exhibition promoting the development and use of efficient, renewable energies, and cleaner transport through electric and hybrid personal vehicles.
exhibition and stands for clean transport and vehicles of the future
Ride and Drive test driving
round tables and scientific conferences
Related events
Riviera Electric Challenge Cagnes for Ever, a 2-day rally of electric vehicles from Cagnes sur Mer through Monaco to Dolceacqua Italy, and back again.
finals of Metha Europe competition for student, start-up or innovating enterprise projects
For more information and full program visit the event website: EVER Monaco.