World Stars Football Match 2019
Venue: Stade Louis II
F1 drivers versus Star Team MC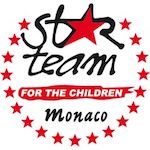 The 27th edition of the annual, fund raising, friendly soccer match between Star Team for the Children MC and the International Formula 1 Drivers Association.
tickets 6 and 12 euros (tbc)
Prince Albert II captains Star Team MC, which includes sports professionals. Created in 1993 by Prince Albert II and Mauro Serra, the Star Team for Children raises funds for Monaco charities that help disadvantaged children around the world.
Organized by Exel International. For more information phone +377 93 50 08 58 and for online ticket sales visit the charity website at: Star team for the children.