Organ Festival 2019: Orgue a quatre mains et quatre pieds
Venue: Monaco Cathedral
Organ recital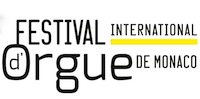 Organists Guy Bovet and Viviane Loriaut perform a 4-handed recital of Stravinsky's Fire Bird, and Mussorgsky's Pictures at an Exhibition, arranged by Guy Bovet.
free entry, open to the public
The performance is part of the 14th Festival International d'Orgue de Monaco, 4-14 July, organized by the Direction des Affaires Culturelles.
For more information phone +377 98 98 83 03, email cathedrale[at]cathedrale.mc, and for full program visit the event website at: International Organ Festival of Monaco.