Organ Festival 2019: La Passion de Jeanne d'Arc (1927)
Venue: Monaco Cathedral
Cine concert with organ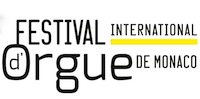 Organist Frederic Deschamps improvises backing music for the silent movie directed by Carl Theodor Dreyer. Free entry, open to the public.
Starring: Maria Falconetti, Eugene Silvain, Andre Berley
Running time: 1h54
More details: The Passion of Joan of Arc (www.IMDB.com)
The performance is part of the 14th Festival International d'Orgue de Monaco, 4-14 July, organized by the Direction des Affaires Culturelles.
For more information phone +377 98 98 83 03, email cathedrale[at]cathedrale.mc, and for full program visit the event website at: International Organ Festival of Monaco.