Be here now ladies lunch Jan 2020
Venue: Columbus Hotel
Women's networking group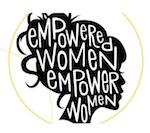 In the hotel's Tavolo restaurant, a networking lunch for women and a talk by a guest speaker.
35 euros pp incl. starter, main, 2 glasses of wine, water and coffee, recommended tip 3 euros
10 euros pp for speaker
12:00 registration, 12:15 talk starts
13:15, lunch
This month's speaker is Jane Clare, who talks on the subject "Are you a tourist in your own life? How to empower and boost your 2020".
Be Here Now ladies' lunches promote support for women who have moved to the region, who are working on personal or business projects, or who simply wish to make new friends. Each month a speaker is invited to talk to the group.
For more information email kimholm2[at]icloud.com, visit the facebook group at: Be Here Now.