Big improvements to Google maps.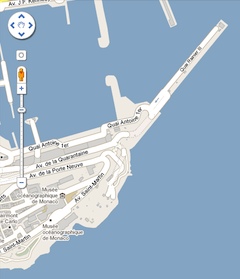 You may have noticed some changes to our maps in the past week. Google announced last Tuesday that it has updated its Monaco maps, along with those of France and Luxembourg. And since we use Google Maps to locate the places we list on maBoum, that's good news for us.
For a long time after we started maBoum, online maps omitted the new cruise ship jetty, and it was impossible to accurately place many of the restaurants in the small streets of Monaco Ville old town. Recently, it's been difficult to identify the location of streets between new buildings constructed on land where the old railway tracks used to be.
Now, Google says that its maps are more comprehensive and include specialized data from respected organizations. In addition, you'll be able to report problems and suggest when street layouts need to be updated.
Here at maBoum, that means a better service for us and for you.