Monaco players must pay to pass to Pro B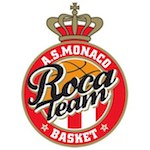 Players and fans alike celebrated in spring when AS Monaco Basket, the Principality's basketball team, finished the 2013-14 season at the top of the NM1 division. We were all led to believe that promotion to French Pro B division was assured, but it looks like the victors may not be playing in the professional league after all.
Monaco Matin broke the news last week that the French Ligue Nationale de Basket (LNB) has requested an annual payment of 150,000 euros from the Monegasques if they want to take their place in the 2014-15 season. The reason for the demand is that the club's headquarters are not in France, a problem that Monaco's soccer team solved earlier this year with a much larger payment (see What's on in Monaco 6-12 Feb 2014.)
Negotiations are ongoing.
UPDATE 1 Aug: The Comite National Olympique et Sportif Francais (CNOSF) is meeting on Tuesday 5th August to discuss ASM Basket's position.