News from Monaco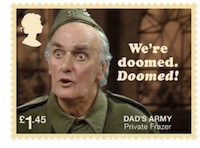 In every crisis there are those who walk around intoning "We're doomed!" (not mentioning any names, Mr MaBoum). And then there are others who look for the positive. If, like us, you leaned out of your window or stood on your balcony this morning, you might have heard a somewhat forgotten sound in Monaco. The blackbirds have returned, their singing no longer drowned out by buzzing mopeds, growling Ferraris and the thumping and drilling of construction sites.
Here's our roundup of Monaco headlines:
Gouvernement Princier
21 March: Six nouveaux cas positifs reveles a Monaco There are six new positive tests for Covid-19 in Monaco, bringing the total to 18.
Le Gazette de Monaco
21 March: La SBM ferme l'Hermitage Monte-Carlo et le Meridien Beach Plaza
The Hermitage Hotel is to close from Monday 23 March until 30 April. Guests will be moved to the Hotel de Paris and the Monte Carlo Bay, which will remain open as they have long-term residential clients.
L'Observateur de Monaco
21 March: Le conseil national demande la constitution d'un "groupe mixte de coordination"
Monaco's Conseil National (parliament) is urging the Government to agree to forming a joint working group, led by the Minister of State to manage the current health crisis. The Government has put in place emergency measures for the Principality without reference to the Conseil National.
Monaco Tribune
21 March: Monaco fait face a la pandemie
A round up of the situation as of early Saturday morning.