Buddha Bar adds Indian dishes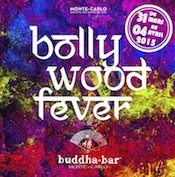 From 31 March to 4 April, Buddha Bar Monte Carlo is including a few Indian dishes on its menu.
For just three days, the SBM Monte Carlo restaurant is channelling Indian music and dance to offer diners a taste of Bollywood.
But if you're hoping for eye-watering vindaloo with pilau rice followed by kulfi, you'll be disappointed, as chef Eric Guillemaud is taking a more refined approach.
Dishes include:
tandoori roll, 29 euros
samosa, 18 euros
spiced baba with saffron ice cream, 12 euros
chicken tandoori naans with masala, 21 euros
mini lamb koftas with tikka masala vegetables, 25 euros
Indian style sea bass, 39 euros
The last three are only available in the restaurant area.
For more information and reservations, phone +377 98 06 19 19 and visit Monte Carlo SBM's website at: Bollywood Fever at Buddha Bar Monte Carlo.