A guided tour of Menton's Jean Cocteau Museum.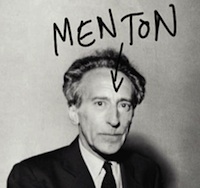 On Thursday 7th June, the British Association of Monaco (BAM) is organizing a trip out of town. Jonathon Brown is leading a tour around the Jean Cocteau museum in Menton, followed by lunch in a local restaurant. You'll need to make your own way to the Musee Cocteau, which is located on the sea front, 2 quai de Monleon.
The price for members of BAM is 38 euros, non-members 45 euros, which includes lunch. Schedule:
10:00, meet at the museum
13:00, lunch at La Cantinella restaurant
For more information contact BAM at bam[at]monaco.mc, booking forms available on the organizer's website:
British Association of Monaco
.
If you can't make the day trip, you can still visit the museum yourself. More information from +33 4 89 81 52 50 and the museum website at: Musee Jean Cocteau.