Restaurant makes way for events space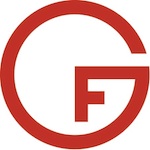 Cafe Llorca is closing its doors on 26 June, making way for a new venue called Indigo.
The lunchtime restaurant took over the Grimaldi Forum space on a 5-year lease following the closure of Karement nightclub in 2010.
Once Cafe Llorca closes, the premises are to undergo a complete refurbished over summer, re-opening in September as a venue for both cultural and corporate events.
Indigo's 800 m2 floorspace includes an outdoor terrace with panoramic views over the Mediterranean Sea, which supplies the inspiration for the place's name and blue interior decor.
Designed with flexibility in mind, the modular venue will be able to host gala lunches and dinners, cocktails for up to 560 people, exhibitions, meetings and concerts, and its integrated office enables it to be completely autonomous.
Indigo's managers have already set up a booking schedule so it's possible to hire it for an event straight after the rentree in September.