Uniting business profitability and environmental sustainability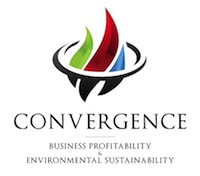 A new Monaco-based annual forum and trade show called Convergence is being planned for May 2016, with the aim of "showcasing viable business solutions to the environmental crisis", according to Managing Director Shane Heminway.
In order to lay the groundwork for the event, members of the press and local leaders are being given a promotional preview during the upcoming ePrix Monaco 2015.
In the evening of 8 May, a "cocktail dinatoire" is taking place in the Riva Tunnel, where leading sustainable technology brands such as Tesla and Venturi will be presenting their products to invited guests, including Julian Lennon of the White Feather Foundation, world champion free diver Pierre Frolla, government officials, business leaders, local investors and philanthropists.
On the day of the e-Prix, sponsors and supporters are being treated to race viewing and hospitality at the Rascasse corner's eponymous restaurant and bar, and shortly after the weekend, Convergence is hosting an invitation-only lunch in Monaco to give local business leaders and visiting sustainability executives an opportunity to network and attend a working session to shape the 2016 event.
"It's no longer sufficient for those of us in the business world to simply use a small portion of our profits to help fund other's efforts toward environmental sustainability" says Roger Randall, Principal of Convergence.
For event organizers, converging business profitability with environmental sustainability is key to solving the global environmental crisis, and Convergence Monaco aims to get things moving.
For more information visit the event website at: Convergence Monaco.