Develop your business links in Turkey.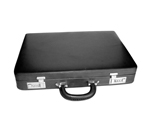 Monaco's Chambre de Developpement Economique (CDE) is organizing a business trip for members who want to build relationships in Turkey. The economic mission is planned from 6th to 9th November 2012, with a program that includes 2 days of bilateral meetings and B2B exchanges in Istanbul.
Turkey is ranked 27th in the world in terms of economy, but is developing rapidly. In 2011, it achieved 8.5% growth rate, second only to China at 9.6%.
If you're a member of the CDE and wish to develop your activities in the region, you're invited to take part in the mission. Provisional participation fees are 1600 euros, which include flight and hotel. Subscriptions close Thursday 28th June.
For more information contact Virginie Gianangeli at the CDE on +377 97 98 68 68.