Regular tasting evenings organized.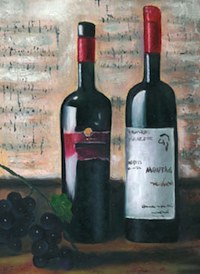 We've still not made it to the Cave de Max, which opened in October 2011, just over the border in Cap d'Ail. With a website now up and running, the restaurant / shop is advertising weekly food and wine evenings. Taking place from 7pm on Wednesdays, guest chefs are sometimes invited to prepare specific styles of cuisine, which are then matched with wine by the cave's eponymous expert. David Holis of Foodies Cooking will be preparing Thai dishes later this month.
Owner Max Minto previously spent 12 years as a master sommelier in Monaco's Hotel de Paris. His son Matthieu is the restaurant chef, whose menu offers traditional and unusual Mediterranean dishes, made with local French and Italian products.
Prices in the shop are a little more expensive than your typical wine cellar, but customers benefit from professional advice in pairing food with drink, according to the website.
Finally, we've been advised to call in advance to be sure of a table, so it may be some time before we get around to visiting. Let us know what you think if you've already been.
For more information, ordering wine and reserving tables, phone +33 4 93 44 66 83:
Open Monday-Saturday, 12:00 to midnight
Closed Sunday