Program of events starts this week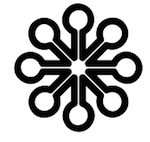 Monaco's laboratory of artistic research, Logoscope, celebrates its 18th anniversary this year with a number of events between February and June open to the public.
Logoscope gathers together professional artists who are researching, experimenting and creating new forms of mixed media art. It consists of five platforms: performing arts, sound arts, visual arts, textile arts and publications (supporting media).
The 2015 anniversary program, which begins on Friday 13 February, contains events that represent the artists' research, mixing high art and popular culture, often with a humorous twist (click through for more information):
For more information visit the organizer's website at: Logoscope.