Special Sunday opening on 20th March.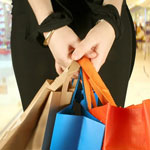 Boutiques in Monaco's Cercle d'Or are opening exceptionally on Sunday next weekend. Shop-keepers are hoping that some of the 600 guests in town for the wedding of Indian socialites Kajal Fabiani and Gaurav Assomull, will take advantage of the extended hours.
Merchants are optimistic about business during Spring, which is heralded by the Indian wedding with its elephants and glamorous costumes. The Monte Carlo Rolex Tennis Masters and the Monaco Grand Prix are also on the agenda, followed in July by the royal wedding, all of which are bound to attract more visitors, which Monaco's boutiques are eager to serve. There'll be plenty of opportunities to buy last minute wedding gifts, or find that extra special accessory to go with the outfit.