Comedy returns to Monaco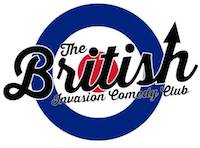 Two years without a laugh is a long time. Since the Comedy Club Cote d'Azur deserted Monaco we've had to rely on YouTube for clips from Father Ted and detached rants by Stewart Lee. So we were excited to find out, through a spam email from Jack Monaco, that English language standup in the shape of The British Invasion, was returning to Monaco on Saturday 22nd September.
Read the full review on our blog: A funny British invasion.