How did a large black square make an impact on the perception of art?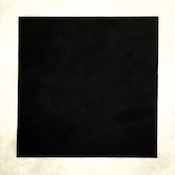 The square in question was painted by Malevich in 1915; the first painting that didn't depict something, an icon that wasn't an icon, and the symbol of a new movement that the artist called Suprematism. It's one of the must-see items in Grimaldi Forum's summer art exhibition. [....]
Read the full review on the maBoum blog: Russian Avant-Garde Art.