Halloween parties and clubbing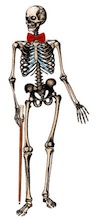 It's thriller night tonight, and as darkness falls, watch out for witches and wizards, ghouls and ghosts. If you follow them closely, they'll probably lead you to one of the many Halloween parties that are taking place in Monaco. There's something for everyone, traditional kids' parties, special food, music and clubbing.
Here's our "at a glance" guide to the parties. Click through for more information.
Athena Kids' Halloween Party
@
Salle des Fetes
Halloween street party
@
Stars n Bars
Jack the Ripper Party
@
Jack Monaco
Halloween Party
@
Metropole Monte Carlo
Rascasse Halloween
@
Rascasse
Soiree Halloween
@
Before Monaco
Pumpkin fest
@
Buddha Bar
Black Palace Halloween
@
Black Legend
Fete de l'Horreur
@
Brasserie de Monaco
Halloween Party
@
Ship and Castle
Athena Adults' Halloween Party
@
Salle des Fetes
Halloween
@
Sass Cafe
Halloween
@
Zelo's