Two-for-one meal deals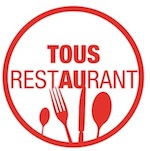 From 21 September to 4 October, French restaurants are taking part in the Tous au Restaurant festival. The event offers diners two menus for the price of one, in an offer called Votre Invite Est Notre Invite.
One or two Monaco establishments usually sign up, and so far the following restaurants are on the list:
La Trattoria
From Mon 21 to Fri 25 Sep only, 19:30-midnight, 90 euros for a menu that includes choice of three antipasti and casarecci alla norma, main dish piccata milanaise or saint-pierre (John Dory), and dessert panna cotta
Alain Ducasse FULLY BOOKED
19:30-22:00, 310 euros 3-course dinner menu
Reservations are essential and can only be made through the event website.
For details of restaurants taking part across France, and to reserve a table, visit the Tous au Restaurant website.