Enjoying life in Monaco and Monte Carlo.
Delivered to your email box first thing on Thursday morning.
November 10th Newsletter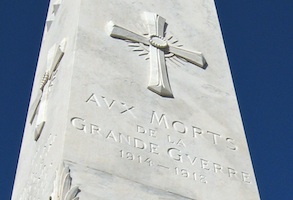 Chill November's Surly Blast (1)
Tomorrow is Remembrance Day and if you'd like to mark the event, there's an official ceremony at 10am.
What's new?
We've added two new music venues to our listings this week. First, Ni Club confirmed it's hosting gigs and already has several bands lined up for November and December. Second, a little outside our usual coverage, Mel's Pub in Roquebrune Cap Martin is an Anglo/Irish style bar with Guinness, billiards, darts and sports TV. Tomorrow evening Eric le Rouge (Monaco's answer to Jimi Hendrix) and Friends are playing. It's easy to get to with bus 100 stopping at Carnoles Marche just opposite. We've not had the chance to try it out yet, so if you've been, let us know what you think.
Here in Monaco on Sunday the Fairmont is celebrating Official Tea Day. Boy George once famously said he preferred a cuppa to sex, and there's no doubt the drink is beloved by most Brits. The hotel's Saphir 24 lobby bar is using tea in all sorts of food and drink, including cocktails, patisseries, iced drinks, and refresing infusions.
Finally, we hear the management of Cremaillere is to change - watch this space.
What's in the diary...
Thursday: Tasty wines, new and sweet.
Friday: MICS parties all weekend.
Saturday: Starting a week with No Finish Line, and a French legend in concert.
Sunday: Opera season takes to the stage with Mefistofele.
Coming up next week, prizes for entrepreneurs, HR congress, and a sweet afternoon at CREM.
For lots more suggestions, visit maBoum's 7 day listing and enjoy your weekend.
(1) Marking the recent terrible, stormy weather, this week's quote is from the first line of a Robert Burns poem, "Man Was Made To Mourn".