Your unofficial guide to the weekend in Monaco and Monte Carlo.
Delivered to your email box first thing on Thursday morning.
June 14th Newsletter
I prefer a cup of tea (1)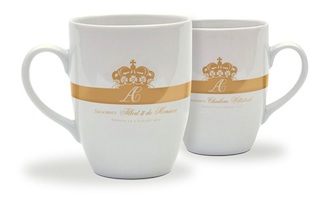 At last the Grand Prix stands have been removed and we have a great view over the port again!
What's new?
As summer approaches, we're publishing more event schedules to help you plan your entertainment. The action starts with Monaco Open Air Cinema's opening night on 22nd June, screening Sacha Baron Cohen's new comedy The Dictator. From the 1st of July, it's the Monaco International Organ Festival, more jazz at Note Bleue, followed by the Sporting Summer Festival on the 6th, and the Princes' Palace Classical Concerts from the 12th.
So many things to do in Monaco and Monte Carlo, so little time.
What's in the diary...
Thursday: a toast to Queen Elizabeth.
Friday: Piano Masters finals, choirs in the Cathedral, pirates in Jimmy'z.
Saturday: original jazz.
Sunday: movies about town and country.
Coming up next week, Japanese comedy, and easy ways to practice language.
For lots more suggestions, visit maBoum's 7 day listing and enjoy your weekend.
(1) This week's quote is the statement by George Alan O'Dowd, aka Boy George, born this day 1961

, in answer to a question about his sex life.